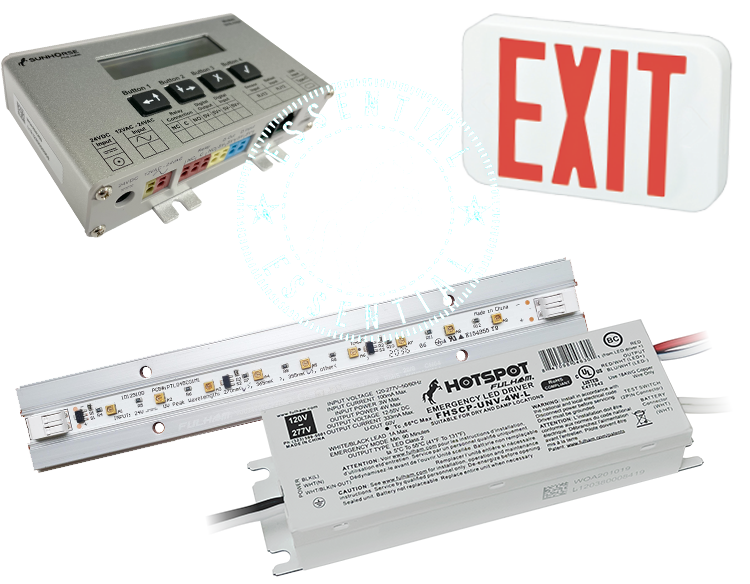 Fulham Provides Essential Solutions
Fulham pictures a world in which society can benefit from everything the latest technology makes possible – health, safety, energy efficiency and convenience. Decades of experience puts Fulham at the forefront of innovative technology in ESSENTIAL lighting products with emphasis on these applications:
Uncommonly Robust Engineering Capabilities
Fulham is not merely an importer, multi-lister and reseller. Our in-house Engineering Team is the point of origin for our innovations. Fulham develops items for general release around the world, plus items unique to customer requirements. We've been doing this for decades both quickly and competitively. Learn more below:
CustomizationsRapid DevelopmentQuick Turn SamplesCompetitive Manufacturing
LED Retrofit Kits and Engines
Retrofitting Made Easy
Retrofitting existing non-LED fixtures to efficient LED technology has never been easier. The Fulham LED retrofit line features field-installable AC Direct Drive and DC LED engine kits in various shapes, LED light power levels (at different lumens / wattage), dimming options, and color temperatures (including CCT-selectable models). DLC® and ENERGY STAR® kits are available. Fulham has recently added LED retrofits for 2×2 and 2×4 troffers and panels, too!
Explore LED Retrofit Kits & EnginesFind Utility Rebates Here
Emergency LED Drivers, Inverters, and EXIT Signs & Lights
Fulham has set the industry standard for LED emergency lighting solutions which bring powerful, reliable backup lighting to nearly any egress situation. When trouble strikes, people don't want to think about lighting technology – they just want to see well enough to get to safety. Fulham has developed hundreds of dependable lighting systems, many of which are innovative, first-of-their-kind Emergency LED solutions.

ESSENTIAL Germicidal UV Solutions

Programmable LED Drivers
ESSENTIAL Micro-Inverters
LED Drivers
ESSENTIAL Low Temp Ballasts
Remote Mount Ballasts

ESSENTIAL Horticulture LED Modules
ESSENTIAL Emergency Solutions

LED Drivers for Elevated Luminaires
ESSENTIAL EXIT/Emergency Products
CFL Ballasts
Electronic Ballasts

CCT-Selectable LED Engines & Kits

Linear High Output LED Kits
Wireless Control
Lightweight Ballasts

European LED Drivers